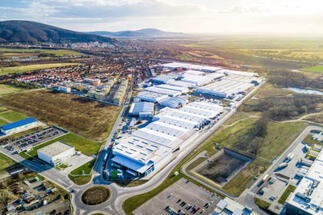 As far as individual business segments are concerned, according to CBRE measurements, the largest share of just 3 PL to the providers (providers of comprehensive logistics services), with a share of up to 51 %. A large part also belonged to the production sector (16 %) and the automotive industry (11 %). The remaining 22 % cut segments, such as e -shop, retail or pharmacy.
The overall rate of the non -system of logistics and industrial real estate in Slovakia increased to 3.25 %in the 3rd quarter of this year. CBRE's findings also looked in more detail at how the individual parts of Slovakia were doing. Their findings show that the lowest non -impassion rate is in western Slovakia (1.85 %), and even in the wider area of our capital even fell to 2.17 %. On the other hand, in Central Slovakia it increased to 8.33 % and even 10.27 % in the east of the country.
"Despite the statistical increase in the measure of vaccination, which was caused by the historically highest number of new premises delivered to the market for one quarter, we must state that the availability of the premises is still limited. For this reason, we assume that at the end of 2022 we will notice a further decrease in vacancy. The activity of tenants remains high despite the rising rental prices, "explains Michal Cerulík, director of the Department of Industrial and Logistics Property CBRE SLOVAKIA.
CBRE experts also add that a number of logistics and industrial projects are still under construction. Already this year, however, the construction of premises with a total area of 138 000 m² should be completed, and next year 141,000 m² of new premises should be handed over. The pre-presence is currently 56 %. CBRE also revealed that 177,000 m² of new logistics and industrial premises were added in the 3rd quarter of 2022 in Slovakia.