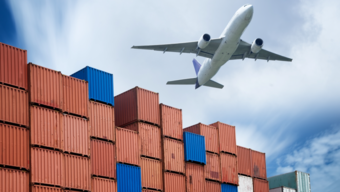 While panelists agreed that retail is one of the sectors hit hardest by the coronavirus crisis, there is definitely room for optimism. As long as the asset has good fundamentals, such as a favorable location, and the ability to develop new perspectives is there, Duarte Cabral (Sonae Sierra) still sees good opportunities in the retail sector. However, we need to be more prudent and set new priorities in a long-term perspective, he added.
Troy Javaher (Lincoln Property Company) also pointed out that some of his company's retail parks in Slovakia and the Czech Republic are performing better than ever. There is less competition than before, which can be a good opportunity for certain market players.
Life sciences and the healthcare sector are among the winners of the crisis. Companies in Vienna focusing on pharma and laboratories have been the golden standard and the ideal tenants during the past months explained Paul Hallam (GalCap Europe). In regards to location, focus still stays on capital cities for the moment, but for the long-term, there are good opportunities in secondary cities as well, such as Kraków in Poland.
The COVID-19 pandemic has put the spotlight on the importance of logistics within the global economy, stated Paweł Sapek (Prologis). From Asia through Europe to the United States, logistics has become the most important asset of operations. As consumer trends and habits are changing, the remodelling of supply chains is important to accommodate the new patterns.
Rents on the logistics market are going up slightly in CEE, while demand for short term leases is increasing, explained Otis Spencer (P3 Logistic Parks).
Even though people want to have more flexibility at the moment, there are no real changes in office leases the 5-year lease stays still a standard, added Victor Constantinescu (Kinstellar) who finds that owners and tenants generally manage to work out their differences.
Adrian Karczewicz (Skanska) emphasized the importance of data analysis and new technologies. Technology makes it possible for people to move around the office building just by using their phones, without touching anything or pushing any buttons, which especially important during a pandemic. Furthermore, we can measure how people are moving around in the buildings and record which facilities they use which helps assess how buildings should be designed in the future.
Source:// Property Forum