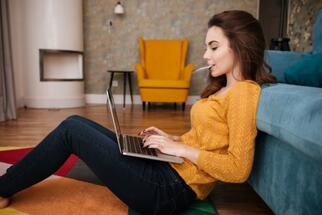 Black Friday in 2021 came out on November 26. The whole week was marked by significant discounts and sales, which graduated mainly on Friday. "Black Friday is really not just one day old today. Online retailers present events several days in advance and often end on Sunday evening. We can talk more about the so-called Black Week, "said Ivo Mrena, product and marketing manager of Shoptet.
The coronavirus pandemic, lockdown and associated restrictions have further strengthened e-shop sales during this period. The turnover of Slovak online stores on the Shoptet platform amounted to EUR 9.2 million during the week from 22 November. This is a 39 percent increase compared to the previous week. According to Shoptet, Slovaks bought the most on Friday and Thursday, when turnover exceeded 1.5 million euros. On the contrary, the weakest day of the week was Saturday.
The house and garden segment scored
"The greatest interest was in products from the home and garden segment, in which customers spent a total of up to 1.9 million euros. In second place was electronics, for which customers paid 1.3 million euros, and in third place was clothing and accessories with 1.1 million euros, "says Ivo Mrena. Toys and children's goods this week represented total sales of about 670 thousand euros. The record also reached the number of orders, which increased by 37% per week from 89,853 to 123,038. The average value of the order in this period was 94 euros.
These numbers will most likely not be this year's highs yet. Many events continued or started on Monday, the so-called "Cyber ​​Monday". In addition, the trend of previous years suggests that online sales are growing in the days and weeks before Christmas.