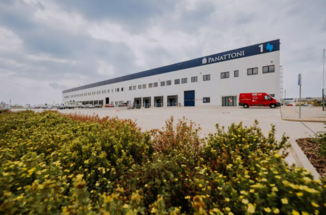 The industrial and logistics infrastructure that Panattoni built in Europe between 2020 and 2022 exceeds the leasable area of 8 million. m2. Currently, Panattoni has another 119 projects under construction in Europe (with an area of over 4 million m2) worth almost 5 billion. euro The area of the buildings that the Panattoni company has built so far is greater than the sum of the areas of all the built projects of the three closest competitors. This ratio also applies to current projects under construction.
"In the last three years, Panattoni has built projects in Europe with a leasable area exceeding 8 million m2. The created investment product has a value of over 10 billion euros. The results of the survey confirm that Panattoni clearly leads the market throughout Europe. Even in Slovakia, we are growing every year and are slowly approaching the Slovak top, "said Erik Ivaničko, director of Panattoni Slovensko. All projects aim for a high BREEAM New Construction certification rating
At the same time, Panattoni is an open investment platform, so not only Slovak and Czech, but also global investment funds value their money with it.
In Slovakia, the Panattoni company has already implemented the projects Panattoni Park Košice Airport, which consists of two modern halls fully occupied by tenants, and Panattoni Park Bratislava North, where two halls have been completed and construction work is currently underway on a third modern building. At the same time, the developer is preparing other locations, among them Logistics Park Dunajská Streda, Zohor and Panattoni Park Levice.