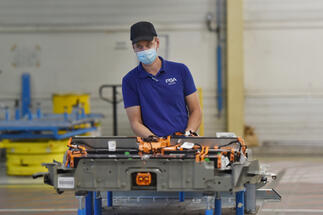 After a month of relaxation, our carmakers added gas again. During June, the leaders of the Slovak economy exported machines for almost 3.6 billion euros, which is 11 percent more than in the previous month. Since the beginning of the year, this is an amount exceeding EUR 21 billion.
"Although local car plants had to shut down production during June due to a shortage of semiconductors and chips, they were still to a lesser extent than in May," explained UniCredit Bank analyst Ľubomír Koršňák.
The comparison of the first summer month of this year with June 2019 looks even more optimistic. Exports of machinery and transport equipment, including cars, were 17 percent higher than two years ago, ie before the coronary crisis.