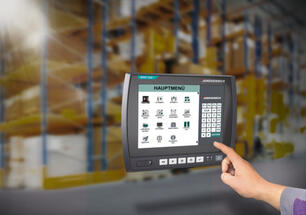 Unlike other segments, which were significantly affected by the pandemic, e-commerce in Slovakia remains in the same positive mood as last year. 60% of Slovak e-shops expect an increase in turnover in the current pre-Christmas period compared to last year. Eight out of ten Slovak online stores also assume that the average amount of purchases in their e-shop will increase in the pre-Christmas period. More than half of online entrepreneurs estimate that this increase will be up to 20%.
The results of the KPMG and ui42 surveys also show that Slovak e-shops are standardly created mainly from the desire to have their own business. One third of respondents said so.
"A specific feature of 2020 is the emergence of e-shops due to the expansion of sales channels, as the COVID-19 pandemic limited traders to sell their products and services in brick-and-mortar stores. This reason for doing business in the online space was stated by almost a fifth of the respondents," says Ivana Mazániková, KPMG's partner in Slovakia responsible for the retail sector.
Most e-shops thrive during a coronavirus pandemic. More than half (60%) recorded an increase in sales. However, they also had to deal with problems. They most often mentioned outages on the part of suppliers and problems with logistics.
In response to the pandemic, more than half of Slovak e-shops included new products and services in their portfolios. One third of respondents did not take any special measures and a fifth of respondents launched sales and discounts.
"Our product portfolio, mainly in response to the pandemic, has added drapes from well-known branded manufacturers of cycling clothing, neckties and cycling helmets for the colder months," said Andrea Podstrelencová, owner and CEO of the Holokolo e-shop, which currently operates in 7 countries. Of Europe.
Slovak online merchants consider the specialization of the e-shop for a specific type of products/services to be their biggest competitive advantage. As many as 46% of respondents expressed this spirit.
"The benefit of e-shop specialization may be that customers do not choose it primarily because of the price, but also take into account related services. With the growth of turnover, the e-shop can start building its own brand and gain another competitive advantage in the community of supporters," explains Robo Háger, marketing manager of ui42.
To attract a wider customer base, a third of e-shops spent the most money in 2020 to promote their online business. Marketing thus placed itself in the first place for the fifth time in a row in the question of which area of ​​their business they invested the most in. It is interesting that a fifth of e-shops did not make any significant investments this year.
At the same time, most online stores have expressed the ambition to expand their business abroad. Currently, almost three quarters of respondents to this survey operate only on the Slovak market.
"As many as 43% of Slovak e-shops plan to expand, and another fifth are currently considering this option. Specialization in a specific product or service can help to successfully expand abroad," concludes R. Háger.
About the survey
The E-shop Barometer 2020 survey was conducted by KPMG in Slovakia in cooperation with ui42 in the form of an online questionnaire on a sample of 74 respondents. Representatives of e-shops in Slovakia, which offer a wide range of products and services for end consumers and companies, were addressed. Among the respondents were representatives of established as well as beginning e-shops. Half of the respondents have been operating on the market for more than 5 years, another third for more than 3 years. Data collection took place in November 2020.