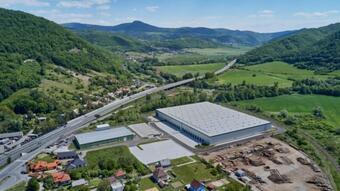 The former Prologis Park Žiar was completed in 2019, while the only building in the park has an area of ​​21,000 square meters. This property was originally tailored to a specific customer and has modern LED lighting and intelligent systems for remote management of energy consumption.
The sale of the logistics park in Žiar nad Hronom is in line with Prologis' investment strategy, which emphasizes key markets such as Bratislava in Slovakia. Prologis Park Bratislava is the largest distribution center in the region of Central Europe and its low vacancy testifies to the attractiveness of this location for a wide range of customers - from small production, logistics to retail and e-commerce.
"By selling Prologis Park Žiar, we raise capital for further development and investment in key markets. Our activities in Slovakia will focus on the surroundings of the capital, "says Martin Baláž, vice president and country manager of Prologis in the Czech Republic and Slovakia.