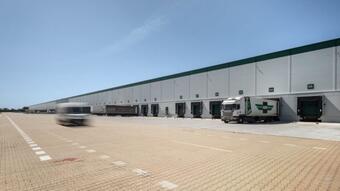 Richard Divall, Head of Cross-Border Capital Markets at Colliers EMEA, explains: "The industrial and logistics sector continues to thrive, with returns declining in almost all markets and portfolios being paid for portfolios. Investors in this sector are willing to follow the rising risk curve, although some investors are already raising initial concerns about prices and the question of whether developers will push rental prices high enough in a declining rate of return.
Investment in European direct real estate reached € 51 billion, a 35% decrease on the first quarter of 2020. However, it should be noted that the first quarter of 2020 was characterized by the second-highest figures published in the last 10 years. In addition, this figure masks differences in country performance.
Richard Divall adds: "Due to the third wave of the pandemic in Europe, many tenders have been delayed, but there is an activity in 'off-market' transactions and small tenders. Despite the absence of large office transactions in the first quarter, the mood in the area of ​​low-risk key assets in the best locations remains positive. We expect several large assets to be launched in the second quarter of 2021, and volumes will increase when a return to travel abroad is possible.
The housing sector continues to enjoy high demand in the Nordic countries, as well as in Italy and the region of Central and Eastern Europe as a developing asset class. The positive mood is also returning to the student housing market in the United Kingdom. There is still considerable interest in alternative sectors, including life sciences, senior housing and technology-based sub-sectors.
The tourism industry is seeing greater interest in a number of markets reporting transactions for the first time since the onset of the pandemic. Several key and promising hotel offers have entered the market with high expectations regarding the setting of new prices.
Ignacio Gomez, an expert on the Slovak capital market of Colliers, adds: "In Slovakia, there is a growing interest in rental residential projects, the so-called Build-To-Rent. This model is supported by the government in the form of a new draft law on the support of state rental housing, which should create suitable conditions for cooperation between the private and public sectors in this area. "
Source: // Systémy logistiky