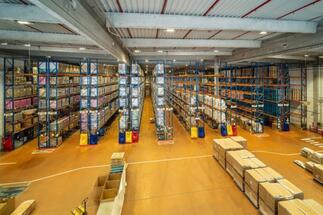 Following Crown and its requirements, and following a tender, FM Logistic began working with Heineken, one of the largest beer producers on the world market, in March this year. By changing the nature of production due to the failure of the gentian sector, the company decided to pre-produce a certain volume of goods and store it as a so-called extra stock for subsequent distribution.
The start of the cooperation dates back to March 2021, with the contract being concluded for 6 months. Turnover for this time will be about 60K EUR. In terms of the number of pallets, this is approximately 2000 EPR. Two warehouse employees and one admin responsible for managing the customer's system will work on this project.
"We are glad that our company was given the space to provide services for such an interesting but also demanding client, both in terms of hygiene and quality standard. On the FM Logistic platform in Sered, we store bottle and can products ready for subsequent dispatch," informs FM Logistic.
Heineken N.V. is a Dutch brewing company, founded in 1864 by Gerard Adriaan Heineken in Amsterdam. As of 2017, Heineken owns more than 165 breweries in more than 70 countries. It produces 250 international, regional, local and specialty beers and musts and employs approximately 73,000 people.
Source: // Logistics systems