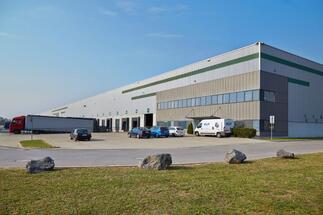 The customer will move to building 22 in Prologis Park Bratislava after the completion of construction, which is scheduled for September 2022. The Prologis team to improve the customer experience will work with dm drugstore markt representatives to move as efficiently as possible and ensure that the company makes the most of the new premises.
"We are pleased that dm drogerie markt is moving to its new background, which was designed for the most efficient warehousing operations possible," said Jakub Randa, Prologis' leased manager in Slovakia. "In close cooperation, we will get acquainted with the operation of the company. The acquired knowledge will allow us to provide the customer with the best possible support during the entire rental period. Thanks to the combination of a great location and top services, the warehouse will be an ideal base for the dm drugstore markt in Bratislava. "
The company will also have at its disposal all the benefits resulting from the PARKlife concept, which increases the quality of life of employees in Prologis parks and helps employers to attract and retain qualified people. At Prologis Park Bratislava you will find services and facilities such as a football pitch, a crossfit zone and barbecue facilities.
Our new premises will give us great access to the largest consumer market in Slovakia and at the same time provide an excellent background for our employees, "said Lenka Belanová, Head of Supply Chain / Logistics at dm drogerie markt. "We value Prologis' proactivity in building tailor-made warehouses, but also their commitment to constantly increase sustainability and improve park conditions."