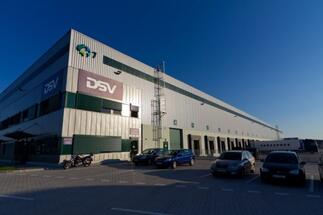 Therefore, the company is pleased to announce the signing of leases for 12,450 square meters in this Slovak park. The transactions consist of renting new and expanded premises for a diverse sample of our customers - from electronics retailers to logistics companies, who can enjoy all the benefits of being part of the Prologis family.
We provide the prosperous community of the Bratislava Park with continuous support and specialized services of our new Customer Experience Team (CET), which is located directly in the park. The local CET is a reactive partner for customers, which, in addition to day-to-day operational support, can also meet their most demanding requirements.
To make operation in Prologis Park Bratislava even easier, the company launched the Prologis Essentials Marketplace service. This pan-European platform allows customers to easily click and order various pre-configured or tailor-made solutions, such as LED lighting, shelving systems or forklifts. Their installation is simple and will make everyday operations easier for customers at Prologis Park Bratislava, help them increase efficiency and sustainability of operation, and improve the comfort of their employees.
"We know that a key factor for business growth is to have a reliable partner with a clear vision today. We are glad that customers appreciate our work and, by signing new contracts, they place their trust in Prologis. We are ready to continue to do everything to meet their expectations," said Martin Baláž, Prologis vice president and country manager for the Czech Republic and Slovakia.

Source:// Systémy logistiky