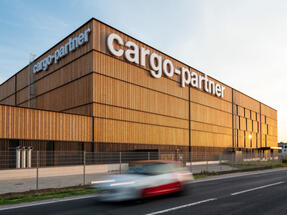 Just over a year since the cargo partner began operating in the UK with its first Manchester office, it is now completing the acquisition of Aztek International, which began in 2021 with the purchase of one-third of the shares. The cargo-partner team in the United Kingdom has grown from 13 to 55 employees in three locations across the United Kingdom over the past 15 months.
Strong European network and expertise after Brexit
Mr. Stefan Krauter, CEO of cargo-partner, explains the strategic importance of this investment: "We have been working with Aztek for 15 years, during which we have helped each other grow and grow our business. This acquisition will significantly complement our current portfolio of services in the UK, especially in the field of road haulage. In addition, this recently grown team will continue to successfully support customers by keeping their supply chains moving across Europe and handling the complex new customs requirements for "Brexite".
Focus on Emergency Solutions
In addition to helping customers with post-customs customs procedures, the logistics provider also strategically focused on an express solution for time-critical shipments. Since the opening of the branch in the United Kingdom, the cargo partner has handled several urgent air freight shipments from customers in the automotive, aerospace, healthcare, retail and consumer industries.
Strategic expansion in Western Europe
Cargo-partner, a logistics provider headquartered in Austria, has traditionally had a very strong presence in Central and Eastern Europe, but has also recently invested heavily in further expanding its presence in Western Europe.
Cargo-partner, which has branches in Germany and the Benelux for 20 years, has recently added Ireland, Italy, Spain, Sweden and the United Kingdom to its network and is now represented in the most important markets in the region. Further strengthening its presence in the United Kingdom is a crucial part of the puzzle in the company's strategic development plans in Western Europe for 2022 and beyond.
The well-established Asian cargo-partner organization will continue to work with its European agents by neutrally processing their shipments for transport. "It's their business and we can reap the benefits of scale and consolidation, we are also open to discussion if one or the other wants to join our group," said Roland Kern, Director of Global Network Development.