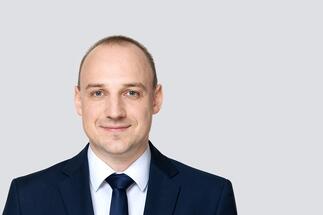 Why are smart solutions important in logistics or industrial buildings?
Smart solutions bring significant operational savings, make the work environment more pleasant and, thanks to them, we are also a better neighbor. As sustainability has always been part of our DNA, we strive to be a leader in the areas of environmental care, social responsibility, ethics and governance (so-called ESG goals). So we are constantly looking for new ways to come up with innovations that increase the efficiency and sustainability of operations in our parks.
What does it look like with smart solutions for your company?
Many smart solutions have already become a standard part of Prologis buildings, such as the intelligent system for remote control of energy consumption in buildings. We also recently introduced the Prologis Essentials Marketplace platform in the Slovak market, where our customers can order other prefabricated or tailor-made solutions, including LED lighting, racking systems or a wide range of forklifts.
Within Europe, it is worth mentioning many other projects in which we have used advanced technologies. In the Netherlands, for example, we worked with the WELL Institute to build a building that, in addition to state-of-the-art warehouse space, has high-quality certified offices - the first logistics property to receive WELL accreditation. The project at the Dutch Prologis Park Waalwijk is also our first circular distribution center, which is designed specifically to reuse available resources and reduce the amount of waste produced.
Do you solve smart solutions even during construction?
Of course, smart solutions also play an important role in the construction process. In the Hungarian Prologis Park Budapest-Harbor, we used, for example, the Building Information Modeling (BIM) system. It is a smart solution based on 3D models that helps architects, engineers, and construction companies more efficiently plan, design, construct and manage buildings and infrastructure. Among other things, the BIM enabled the new building in Hungary to meet the highest environmental standards and reduce heating costs by up to 30%.
To what extent does a smart solution benefit in terms of sustainability and nature protection?
The implementation of smart solutions is closely linked to significant energy savings and greater sustainability. The mentioned system for remote monitoring of energy consumption allows our customers to control and optimize energy use, while LED lighting brings them other significant cost savings. We strive to maximize the sustainability of our buildings, which is why all newly built buildings are subject to BREEAM accreditation. In this respect, we have very successful projects behind us in the Central European region.
In Slovakia too?
In Prologis Park Bratislava, we built building 14 as the only building with roof solar panels so far. The other two buildings in Prologis Park Prague-Rudna and Prologis Park Prague-Airport have received the highest possible level of BREEAM accreditation at the "Outstanding" level while building 18 in Prologis Park Prague-Rudna is the first logistics building in continental Europe to receive accreditation at this level. The design of these buildings includes, in addition to our standard solutions, also a modern ventilation and heating system or advanced water management options. These Prague buildings are proof of our capabilities in the field of intelligent and sustainable construction.
What do you think about the various projects aimed at environmental protection?
In addition to solutions in our parks, we are also involved in environmental projects. Last year, we expanded our UK partnership with the charity "Cool Earth" to all our markets in continental Europe. In cooperation with this environmental organization, we will finance the protection of rainforests, thus helping to protect the rainforest with an area 31 times larger than the size of each of our new buildings.
Our efforts are also internationally acclaimed. This year, Prologis ranked the world's highest position among real estate companies in the Corporate Knights Global 100 ranking. In the assessment of corporate sustainability, Prologis ranked 6th among American companies and is 26th globally.
According to the Dow Jones World Sustainability Index, we are among the top 10% of the most sustainable companies in the world. However, one of our biggest successes this year is that we have become the first real estate company in the S&P 100 market to achieve operational carbon neutrality. All this would not be possible if we did not constantly come up with new smart solutions that our customers like to use.
What do you think it will look like with smart solutions in the future?
As the global climate situation is alarming, more and more companies are looking for partners with whom they share common values. Progress in the areas of smart solutions and the intelligent operation goes hand in hand with the elimination of the negative impacts of our activities on the environment. At the same time, eliminating the adverse effects of one's own activities remains a major challenge for the world.
As our driving forces are customer satisfaction and maximum sustainability, I believe that Prologis is well on its way to continuing to deliver innovative smart solutions and stay one step ahead of the future.
Source:// Projektlogin