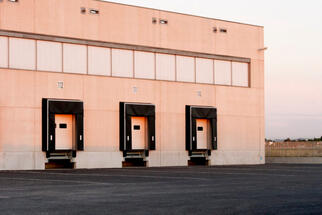 The intention within the environmental impact assessment (EIA) was submitted to the environmental care department of the District Office in Martin by the investor, which is the company Prefa invest. Investment costs are estimated at 100 million euros.
As part of the project, the investor wants to build a 22-hectare area and in it gradually three halls intended for storage and logistics, or for light industrial production. The total built-up area of the planned halls is approximately 111,000 square meters.
"In the areas designated for storage and logistics, common consumer goods and components will be stored regardless of their characteristics. Hazardous substances or products containing hazardous substances will not be stored in these premises. As part of engineering production, sheet metal production for the electrotechnical and automotive industries, or the production of components for other sectors of industry and the economy, is expected," the investor explained his intention.
The investment also includes the construction of relevant infrastructure, intra-campus roads and parking lots, while around 230 parking spaces should be built here. The investor expects to start construction in the second half of next year.