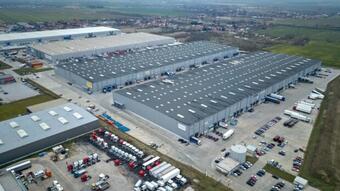 The Antimonopoly Office approved the takeover of the clothing retailer Takko Fashion by the American company Silver Point Capital L.P. As the office informs in a press release, since it was a problem-free concentration, the institute applied the decision without justification.
"By issuing a consent decision on concentration without justification, the office expresses its efforts to more efficiently and quickly assess competitively unproblematic transactions and save resources and capacities on the part of the office, as well as the affected entrepreneurs," the office stated. The decision entered into force on June 15, 2023.
The group has been operating in Slovakia since 2008 through the company Takko Fashion Slovakia. It has under its thumb not only a network of 61 textile stores, but also a logistics center in Senec, where it rents premises from the company P3. It uses it to supply Takko group companies in Central and Eastern Europe.