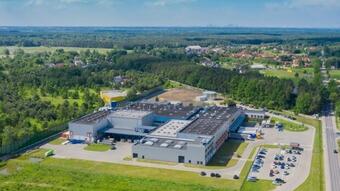 "We have been in contact with the company for several months, we last negotiated in January. It should be about the creation of 480 to 500 jobs," said Jozef Šimko, the mayor of Rimavská Sobota. As he added, in the coming days, company representatives should sign a memorandum of cooperation together with government officials in Rimavská Sobota.
The strategic industrial park in Rimavská Sobota is to be created in the northern part near the intersection of roads I/16 and I/72 on an area of more than 84 hectares. The state estimates the total costs for the preparation of the technical infrastructure at almost ten million euros without VAT.
Already in the summer of 2022, the government decided to grant a certificate of significant investment to the Rimavská Sobota Industrial Park. The goal of the investment project is the preparation of the strategic area "Industrial Park Rimavská Sobota" with a planned area of 164.83 hectares.
The construction of the state industrial park in Rimavská Sobota should begin in the second quarter of 2023, while the project documentation should be handed over to MH Invest in the first quarter of 2023.