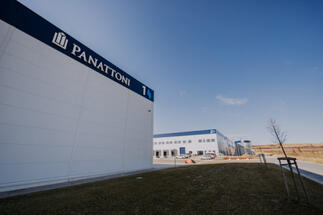 The leased area of production and storage premises in the second quarter was 143,000 m², of which 46% was re-leased area. The majority of rental activities took place in the West Slovak submarket (61%). The second largest market in terms of total rental activity was the Bratislava area (35%). The rest of the activity took place in the area of central Slovakia with a total share of only 4%.
The total capacity of Class A premises for industrial and logistics purposes in the second quarter is 3,721,954 m². The overall vacancy rate in Slovakia fell to 2.72% at the end of the 2nd quarter of 2023. Falling vacancy rates indicate strong demand for industrial and logistics real estate.
The lowest vacancy rate in Slovakia remained in the West Slovak submarket, namely 0.69%, followed by the Bratislava region, which decreased to 2.35%. The vacancy rate in central Slovakia fell slightly to 6.48%, and the level of vacancies in the eastern Slovakian submarket remained unchanged at 9.48%.
"In the current economic and financial conditions, it is clear to us as industrial developers that the changed and worsened conditions regarding the financing of new construction projects have an impact on the dynamics of the real estate market. These changes play a significant role in the fact that the Slovak market has a very low vacancy rate for industrial and logistics spaces. At the same time, this situation points to the ongoing interest in real estate of our type," assesses Erik Ivaničko, director of Panattoni Slovensko.
"In order to be able to satisfy the needs of our clients who want high-quality, modern and highly functional industrial and logistics spaces, we have to approach our projects with their individual requirements in mind. Our priority is to prepare and create our projects so that we can accommodate the client and deliver his space in the shortest possible time. In this way, we demonstrate our ability to respond flexibly to changing market conditions and provide clients with spaces that will be adapted to their needs. In the coming months, we expect the issuance of building permits for several Panattoni projects in Slovakia, which could add more than 388,000 m² of leasable area to the game," adds E. Ivaničko.