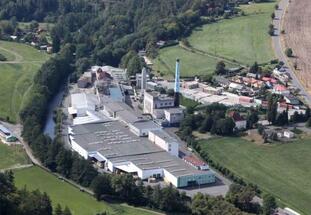 The investment consists of four large projects, three implemented in the Czech Republic, at the Smurfit Kappa Žebrák, Žimrovice and Olomouc plants, and one in Slovakia, at the Smurfit Kappa Štúrovo. All four projects are expected to be completed by the end of this year.
Edwin Goffard, Chief Operating Officer of Smurfit Kappa Europe Corrugated, commented on this investment: "This investment by Smurfit Kappa represents a commitment to the further development of our branches in Eastern Europe. From a product and geographical point of view, Smurfit Kappa Czech Republic and Slovakia are in an excellent position to meet the needs of an evolving and ever-growing market, and this investment will support the further growth of our business. "
As part of this investment, a new cardboard processing plant will be installed, which will increase capacity by more than 100 million boxes per year, suppressed by both conventional and offset printing. This state-of-the-art equipment will enable plants to meet growing customer demand for sustainable paper packaging and consistently deliver high-quality packaging solutions. Thanks to this investment, we have the opportunity to create an even safer and more ergonomic workplace for our employees.
Zdeněk Suchitra, CEO of Smurfit Kappa for the Czech Republic and Slovakia, said: "We are extremely pleased to see the continued growth and success of our customers here in the Czech Republic, Slovakia and Hungary. This new investment proves that we are well equipped to meet the diverse needs of our customers and to continuously provide high quality solutions and ensure the highest efficiency in its class on the market. "
Source: // Logistické systémy