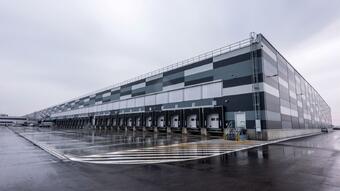 "In view of the continuing expansion, we have decided to expand the logistics center in Sered. In our concept, we receive all goods, with the exception of fresh pastries, from suppliers in the warehouse, from where they travel to a specific store. Thanks to this system, we can set up logistics more efficiently," explained Matúš Gála, General Director of the Slovak Lidl.
The general contractor is Topa Stav, s.r.o. "We continue to adhere to the standards we met during the construction of this logistics center four years ago. Dozens of employees of the general contractor, who cooperates with approximately 25 subcontractors, are on the construction site every day," added Karol Krasowski, Managing Director of Lidl SR responsible for central services, expansion and construction.
Lidl entered the Slovak market in September 2004 as the last of the large retail chains. In addition to Sered, it also has logistics centers in Nemšová and Prešov, and the company's headquarters are in Bratislava. Since its entry into the market, the retail chain has invested an average of 50 mil. eur per year. In Slovakia, it pays tens of millions of euros in taxes annually and is a five-time holder of the Taxpayer of the Year award, which is awarded by the Financial Administration of the Slovak Republic. Lidl employs more than 5,000 people in Slovakia.
Source:// Logistikadnes