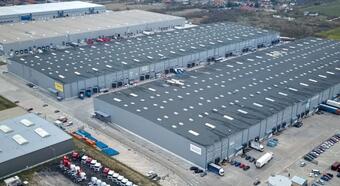 The current situation in the area of investments in commercial real estate shows that Slovakia is still a safe investment destination. "The total volume of investments in Slovakia increased by 48% year-on-year. The assumptions from the beginning of the year were fulfilled and the goal of one billion euros was conquered for the first time in Slovakia. From the point of view of sectors, we see an increase in 2022 primarily in office and retail real estate, but other segments such as logistics also did well," describes Ľubor Procházka, business director of CBRE Slovakia.
Last year was also a record for the Slovak office market, which represented up to 55% of the total investment volume. There were fourteen transactions in total, with the vast majority taking place in Bratislava. It is worth mentioning the fact that up to three transactions represented a volume of more than 50 million euros. Within the office sector, it is important to note that, just as in 2021, as well as in 2022, CBRE managed to broker a sale with a record high price at a yield below 5%.
The second most important sector was the area of investment in shopping centers. After last year's sale of the Aupark in Bratislava, the sale of the shopping center in Košice - Optima Košice was finalized. One of the largest shopping centers in Slovakia was sold for 118 million euros. Investments in the retail sector reached almost 350 million euros, representing almost 31% of the total volume.
Investments in logistics and production premises were mainly accompanied by the sale of smaller halls and in some cases also to the end user. Nevertheless, logistics and production premises represented approximately 13% of the total investment volume. The remaining 1% represents investments in residential real estate.