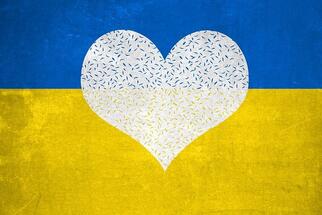 It is currently the largest center of its kind that Amazon has ever built and operates with the company's broader infrastructure, innovative technologies and global logistics network. It aims to secure critical supplies for humanitarian organizations in the conflict-affected region as quickly and efficiently as possible.
Following the center's connection, Amazon is now preparing and delivering four million important supplies across Europe, donated by Amazon and its customers - including materials for building temporary shelters, toiletries, blankets and clothing. According to the greatest needs of refugees, the company's employees evaluate what supplies they can donate directly, procure all missing items and then assemble, pack and send shipments, which charities further supply to refugees. Customers in Europe can contribute to these activities in Amazon's European stores through special wish lists.
"As soon as the shipments with humanitarian aid reach our European network, the Amazon transport service team will transport them to a new center in Slovakia, where a special space is reserved for them. Subsequently, the donated supplies are distributed in cooperation with charitable organizations, such as Save The Children and the International Federation of Red Cross and Red Crescent Societies, to Ukrainian citizens fleeing their country. The strategic location of the Slovak Humanitarian Aid Center in Sered will significantly accelerate the transfer of these supplies throughout Poland, Hungary, Slovakia, Romania, Moldova and the Czech Republic, and we are thus able to help Ukrainian children and families as effectively as possible, "adds Amazon.