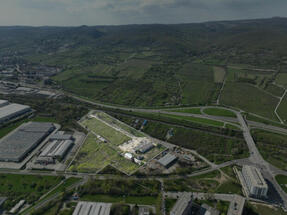 In addition to the rehabilitation of existing buildings, the infrastructure will also be removed, including utility networks, pipeline bridges, reinforced areas or concrete tanks. In the press release, the company states that clients are showing interest in modern storage spaces in the city. They demand the exchange of warehouses with a ten-year history for premises that, in addition to meeting the requirements of employees, also have a green certificate.
"The goal is to build a complex of urban warehouses and sales and exhibition spaces that can serve as distribution centers, e-shops, facilities for small businesses, production and services, or for purchasing directly in the warehouses," Ján Bryndza, business director of Alto Real, told Ján Bryndza Estate for the newspaper Hospodárske noviny. The developer added that they plan to develop a similar segment of city warehouses in the future.
According to the information provided in the environmental impact assessment, the developer anticipates an investment of 24 million euros. If evaluated favorably, construction could begin in the fourth quarter of 2025. Completion and commissioning should take place in late 2026.