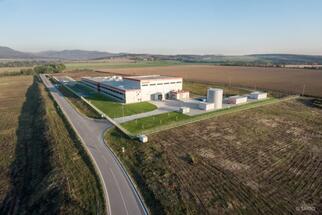 The project represents the intention of building a warehouse and logistics hall for the needs of existing or future applicants for this type of space in the industrial park, as the demand for logistics needs is still high, according to the proponent. The area built up by the objects is supposed to represent around 20,700 square meters.

"The proposed activity is the construction of a new warehouse-logistics hall with administration connected through a connecting neck with the existing hall, where the company Garrett Motion Slovakia (formerly Honeywell) is currently located. Non-production activities will be located in the new hall, they will be focused on storage, distribution and management activities," the company states, adding that both premises will function as separate functional units. According to her, such a solution enables greater flexibility in the use of the new hall either for existing production entities or other interested parties outside this industrial park.
The premises of the hall are to be used for storage and subsequent distribution of goods of an engineering and electrotechnical nature resulting from the focus of current or future production entities focused on the automotive sector. The start of construction is planned for June next year and the start of operation for April 2025.