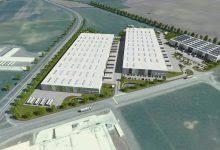 VGP has carried out a comprehensive carbon footprint analysis to better assess the impact of its operations on climatic conditions and, on the basis of this analysis, has derived a number of targets that will enable it to achieve carbon neutrality by 2025. In addition, VGP is committed to reducing emissions of greenhouse gases by 2030 in the range of 1 and 2 by 50% from the base year 2018.
Founded as a family business and operating at the interface of the construction, logistics, industry and transport sectors, VGP wants to make an effective contribution to a more sustainable economy and more thorough use of natural resources. The second published Corporate Responsibility Report comprehensively sets out how VGP's sustainability strategy has evolved in recent years and what its future focus will be on achieving the goal of carbon neutrality.
Jan Van Geet, CEO of VGP, said: "Our commitment to becoming a carbon-neutral company by 2025 is very personal to me. I want to make the necessary changes that we currently have at our disposal in order to best preserve the existing resources for future generations. I am also convinced that all our steps towards a more sustainable future will have a positive impact and strengthen our ties with all our stakeholders, such as tenants, municipalities, investors, business partners and employees. "
VGP's 2020 Corporate Responsibility Report highlights the company's progress and commitment to strengthening sustainability efforts in its day-to-day business in the midst of the COVID-19 pandemic. In 2020, VGP's highest priority was to ensure the protection of the health and well-being of its employees, thus ensuring a minimal impact of the pandemic on the progress of the construction of VGP parks.
Another important step towards carbon neutrality was the accelerated certification effort under the BREEAM (Environmental Assessment Method developed by the Construction Research Organization) method, which currently certifies 35% of the company's portfolio, as well as the significant expansion of green energy production capacity by VGP. Renewable Energy at 42.5 MWp, with the project at another 53.3 MWp. Founded in 2019, the VGP Foundation received a grant of EUR 3 million from VGP in 2020 and selected 16 initial projects for which more than EUR 1 million was spent. VGP further undertook to provide it with an additional contribution of EUR 4 million in 2021.