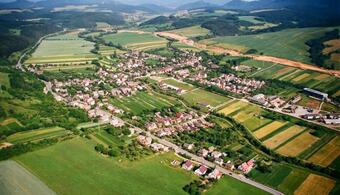 Representatives of the Committee on Petitions believe that the intention to build a logistics center has not been sufficiently communicated and also fear a significant deterioration in the quality of life in the village. They are worried about congestion, air pollution, noise, water pollution and imminent flooding during tidal rains. The threat is also about a hundred trucks, which should pass daily through the village.
In Visolaje there are no sidewalks along the main road. The investor was surprised by the petition because he assumed that the locals would welcome a new source of employment. According to the spokeswoman of LOG Property of Viera Jurčiová, which she provided to TASR, the warehouse will not pose any environmental burden
"We realize that the traffic in Visolajach will be densified and about 100 of our trucks will pass through the village every two years after the warehouse is built. However, we are looking for solutions to relieve traffic, negotiate with the National Highway Company and develop activities that should relieve traffic in the municipality, "Viera Jurčiová stated.
The company promised the municipality to compensate the construction of a sidewalk along the road, which will lead the route of trucks and also a contribution for local sports.
The petition was supported by almost five hundred Visolaje residents, who have approximately seventy-six eligible voters. The municipality was therefore forced to hold a referendum with the question: "You refuse to build a logistics park and the related change in the zoning plan no. 3 of the municipality of Visolaje? ". However, the referendum announced on Saturday 15 June was ultimately unsuccessful, as the necessary 50 percent of eligible voters did not participate.
If all those who signed the petition came to express their opinion, the referendum would be successful. However, only 345 eligible voters voted in the referendum, representing 44.86%. The vast majority of them opposed the construction of a logistics park - the referendum committee recorded 304 votes for the refusal of construction and 38 votes against the refusal of construction.
Source: https://www.puchov.in/referendum-vo-visolajoch-nebolo-uspesne/