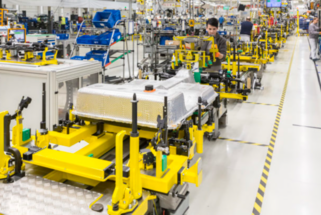 The proposed complex will be located in the south-eastern part of Budče in the area of ​​the now-defunct large-scale pig farming. The built-up area is 65,000 square meters according to the plan, while 270 parking spaces will be built here. The operation should employ 454 people in two production and warehouse halls, 508 employees in another six warehouse halls, and four people at the central gatehouse, which together represents 966 jobs mainly in production, logistics, and administration.
The area of ​​the logistics center for freight transport will include storage and production facilities, the necessary technical, administrative, and socio-hygienic facilities, internal roads, paved areas, and parking lots. The purpose is to create conditions for the entry of new investors using a workforce focused on professionals in the region. The main purpose is to prepare the area for production purposes.
According to the mayor of Budče, František Moravec, the activity is not in conflict with the approved zoning plan of the municipality. When assessing the petitioner's application, the municipal council had the main condition for the implementation of the intention to resolve the transport connection of the area outside the residential zone of the municipality. If the solution of the transport connection from the R1 expressway will not be possible, then the service road should pass outside the village.
Source:// Systémy logistiky