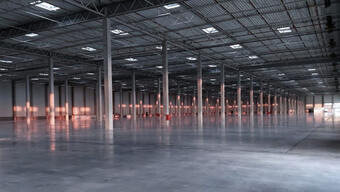 The new hall with headroom of 12 m and service facilities up to a depth of 50 meters has been designed to achieve maximum operational efficiency. It has a BREEAM certificate at the "very good" level. It provides a comfortable work environment with attractive equipment that will help attract and retain employees in a location known for its potential skilled workforce.
Mountpark Sereď, an important distribution hub in western Slovakia, is strategically located in the imaginary triangle of the production plants of the PSA Slovakia, Jaguar Land Rover Slovakia and Samsung Electronics groups. With access to the international motorway network via the R1 (E58) and D1 (E75) motorways, it offers fast connections not only to the main shopping centers in Slovakia but also to the Czech Republic, Hungary, Austria and the Balkans.
"Sereď is an important location for the logistics sector. We have invested in it because we believe that it offers our customers the best opportunities in the Central European market, "said Mario Sander, Managing Director for Central Europe at Mountpark. "With the offer of top-quality premises and a location with a high potential of a qualified workforce, the new building is already arousing high interest."
Source: // Systémy logistiky