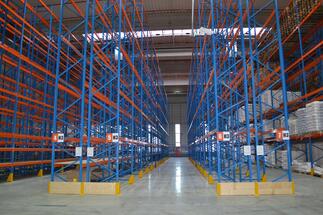 "We have decided to expand further so that we can continue to offer a high standard of service quality. In the new premises, we invest mainly in ecological solutions, such as LED lighting, devices with low A + energy consumption, separated waste, or an intelligent heating and cooling system. Everything under the supervision of the highest safety standards," says René Stranz, regional director of GW in Slovakia.
The date of completion of logistics warehouses is scheduled for mid-April 2021, with full operation from the beginning of June in the same year. The date of completion of the extension of transhipment and administrative premises should be the end of June 2021 with full operation in the middle of the summer of the given year. The construction is carried out by Strabag.
Gebrüder Weiss took its first step in Slovakia in 1993 by opening its own branch in Bratislava. Shortly afterwards, the first international groupage transport operations were launched in the Austrian-wide transport and logistics company's pan-European network. Direct transport with Germany and Italy was also set up. A few years later, a private terminal was built in Senec and opened in 2010, with an investment volume of about 10 million euros. Today, Gebrüder Weiss in Slovakia employs more than 150 people, who process more than 400,000 shipments a year and have a turnover of around 27 million euros.