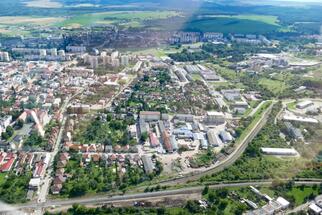 At the same time, the Rimavská Sobota district has long shown the highest registered unemployment rate among all districts in Slovakia. In September this year, it reached almost 20 percent. "The construction of the Rimavská Sobota industrial park will ensure the preparation of an area suitable for the location of new investments in the field of industrial production, services, research and development. The preparation of the park is a basic prerequisite for attracting new investments in the region," states the Ministry of Economy.
Within the Banská Bystrica self-governing region, there are currently only five industrial parks with an area of ​​over 10 hectares. In only one of them, there are no significant shortcomings in terms of connection to technical and transport infrastructure or settlement of property relations. According to the ministry, investors have long preferred land in a state of absolute readiness to start construction, ie an approved zoning plan, resolved property rights to real estate, ideally built or at least permitted connections to individual engineering networks.
"The absence of such parks means a major competitive disadvantage for Slovakia compared to the countries of Central and Eastern Europe, with which we most often compete in obtaining strategic investments," warns the Ministry of Economy. This disadvantage is also multiplied by the long duration of permitting procedures, which, with the fragmentation of land, repeatedly disqualifies Slovakia in many decision-making processes on the location of a new investment.
The land defined for the purpose of building an industrial park is located on the northern side of the town of Rimavská Sobota. These are two plots with an area of ​​650,000 square meters. The construction of the R2 expressway, which will line the site from the south side, is being prepared and planned.

Source:// Logistika dnes