"With today's presentation, we wanted to demonstrate the quality of the Molok products that we supply in Slovakia," explained Oto Schuchmann, executive director of REDOX-ENEX. In order to confirm their words at REDOX-ENEX, they did not hesitate to hang a van with a weight of up to 2.5 tons on the MOLOK waste collection bag.
At first glance
At first glance, the possibly dangerous demonstration showed the enormous strength and durability of the garbage bags with which the MOLOK semi-underground containers are equipped. They are also part of the development project SKY PARK by Zaha Hadid in Bratislava. The modern ecological waste collection system was a clear choice for the development company ALTO Real Estate.
Semi-underground MOLOK containers, of which REDOX-ENEX is the authorized Slovak distributor, are a solution that has many positives. They have a significantly higher collection point capacity, which makes it possible, for example, to optimize the frequency of exports, or to merge several smaller above-ground container stands into one semi-underground container stand while maintaining the optimal delivery distance. This leads to a reduction in costs and negative environmental impacts. Another strength of the containers is that two-thirds of their capacity is underground, where the temperature is lower, which slows down the decomposition of waste and thus eliminates odors. Such collection containers are not as big an attraction to vandalism or to the re-picking of waste, as is the case with classic containers.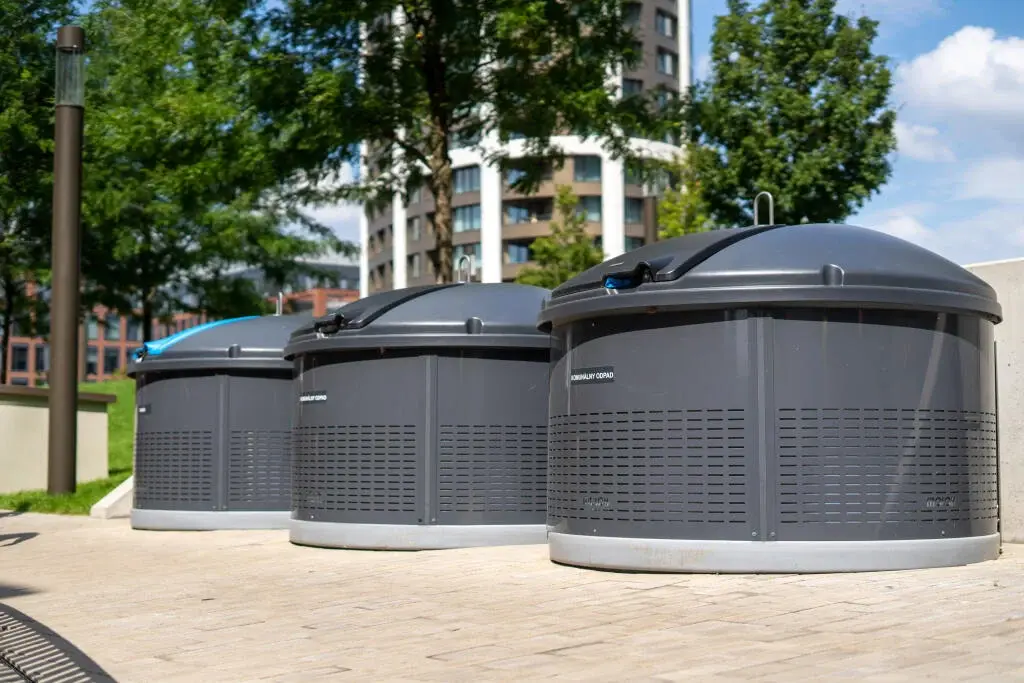 A big advantage is also that the collection bag has a standard safe load, the so-called "safety weight load" 1,250 kilograms. But the delivery that the bag held has a weight of up to 2,500 kilograms. Their strength and quality were clearly demonstrated. "We know from tests regularly carried out by the Finnish company Molok that these bags can withstand a load of six tons," explained Oto Schuchmann. Redox-Enex recommends all cities, municipalities and municipalities, as well as developers, to invest in original MOLOK containers. "As you have had the opportunity to see in this demonstration, the original Molok semi-underground containers represent the highest quality and durability and at the same time the highest value for money," concluded Oto Schuchmann.
The MOLOK company is the author of the idea of collecting municipal waste in semi-underground containers and during its 30-year existence has sold more than 160,000 pieces of these containers worldwide and operates in more than 48 countries