We are a dynamic and fast-growing company that manages real estate in an attractive area near the Bratislava Airport. This area is currently experiencing a rapid recovery, to which we are contributing through our comprehensive care for our clients to whom we provide very flexible internal Property and Facility Management.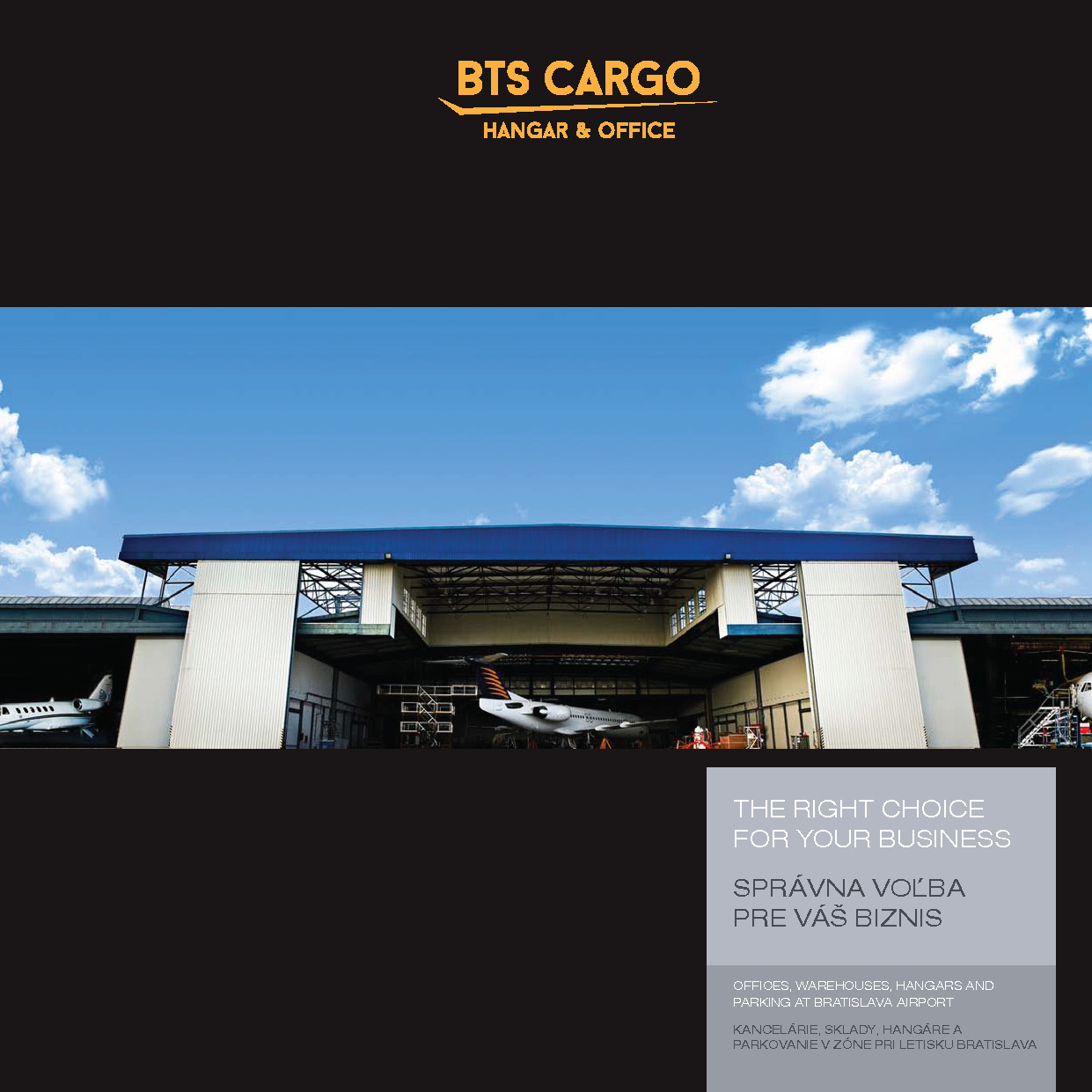 Download our presentation brochure (.pdf file)
Our tenants are mostly attracted by the excellent location. Besides the airport, the ring-road highway is also in the immediate vicinity as well as shopping at Avion and Ikea, which will soon be joined by the mega-project Pharos Business Park. As such, our clients find themselves directly in the middle of the capital city's new business area.
Download our presentation brochure: profil-bts-cargo.pdf (size 3,63MB)
This safe and secure complex, protected 24 hours daily, offers more than 10,900 m² of office space, over 15,500 m² of hangars, and more than 6,100 m² of warehouse space. In addition to the above standard capacity other benefits also include the possibility to adapt or modify the spaces according to the needs of the tenant, reasonable rental prices, and hassle-free parking.